Dr. Vernon Baker Harrison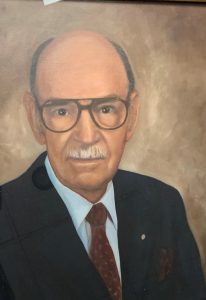 As a skilled physician, an able administrator, a capable organizer, and a devoted faculty member, Dr. V.B. Harrison pioneered student health at the University of Mississippi. The V.B. Harrison Health Center is named in his honor for his dedication to the university and his contributions to student health.
Born in Guffey, Texas, in 1906, Dr. Harrison earned a bachelor of science degree from Tulane University. In 1930, he received his doctor of medicine degree from Tulane Medical School and began his professional career with the Mississippi State Board of Health as a director of the Coahoma County Health Department. In 1934, he received the master of public health degree from Johns Hopkins University and returned to Mississippi as director of the Marshall County Health Department.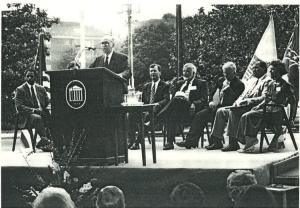 In 1938, Dr. Harrison came to the University of Mississippi beginning an association which lasted 33 years, 10 months. Originally hired to teach in the Department of Bacteriology and Preventive Medicine in the School of Medicine, Dr. Harrison later organized a full-time student health service, which began operation in September 1945. In addition to his duties as director of student health, he continued to teach in the medical school until 1955 when the medical program moved to Jackson.
Dr. Harrison created the Student Health Service with 5 employees and a budget of $25,000. He built it from the ground up with very few guidelines to follow in 1945. A story has been told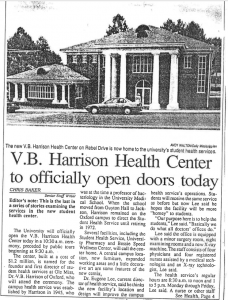 that in the summer of 1969, Dr. Harrison visited around 10 or 11 other student health clinics around the country. He spent three or four days at each one examining their operation in detail with the intention to collate all this information and utilize the results in upgrading the university's health center. After two months, he was asked how the compilation was going. Dr. Harrison stated, "I threw all of the data in the trash can. They are not doing the job as well as we are." That spirit continues today with University Health Services.
He retired from the university in 1972 as director emeritus of the student health service and professor emeritus of clinical medicine.